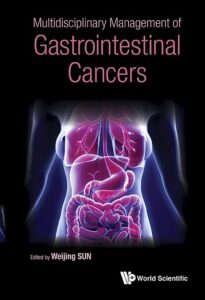 ISBN: 978-981-4651-87-5
This invaluable book provides an introduction to the development and application of molecular biology with a focus on translational research development in a variety of gastrointestinal cancers.
Multidisciplinary Management of Gastrointestinal Cancers will emphasize the multidisciplinary aspects of GI cancer diagnosis, treatment and management, introduce the application of new techniques in GI cancer therapy; guide clinicians/experts to use newly developed evidence-based information and knowledge in patient care.
This book will also discuss the role of supportive care and quality of life issues in patients with GI malignancies.
Chapter 20: Small Intestinal Cancers pp. 519-553
Theofanis Floros
https://doi.org/10.1142/9789814651875_0020
Abstract
The following sections are included:
Introduction
Epidemiology
Clinical Presentation
Diagnosis
Adenocarcinoma
Carcinoid Tumors
Sarcomas
Intestinal Lymphomas
References
Leave a reply